Posted by Gerrai R. on Nov 18th 2020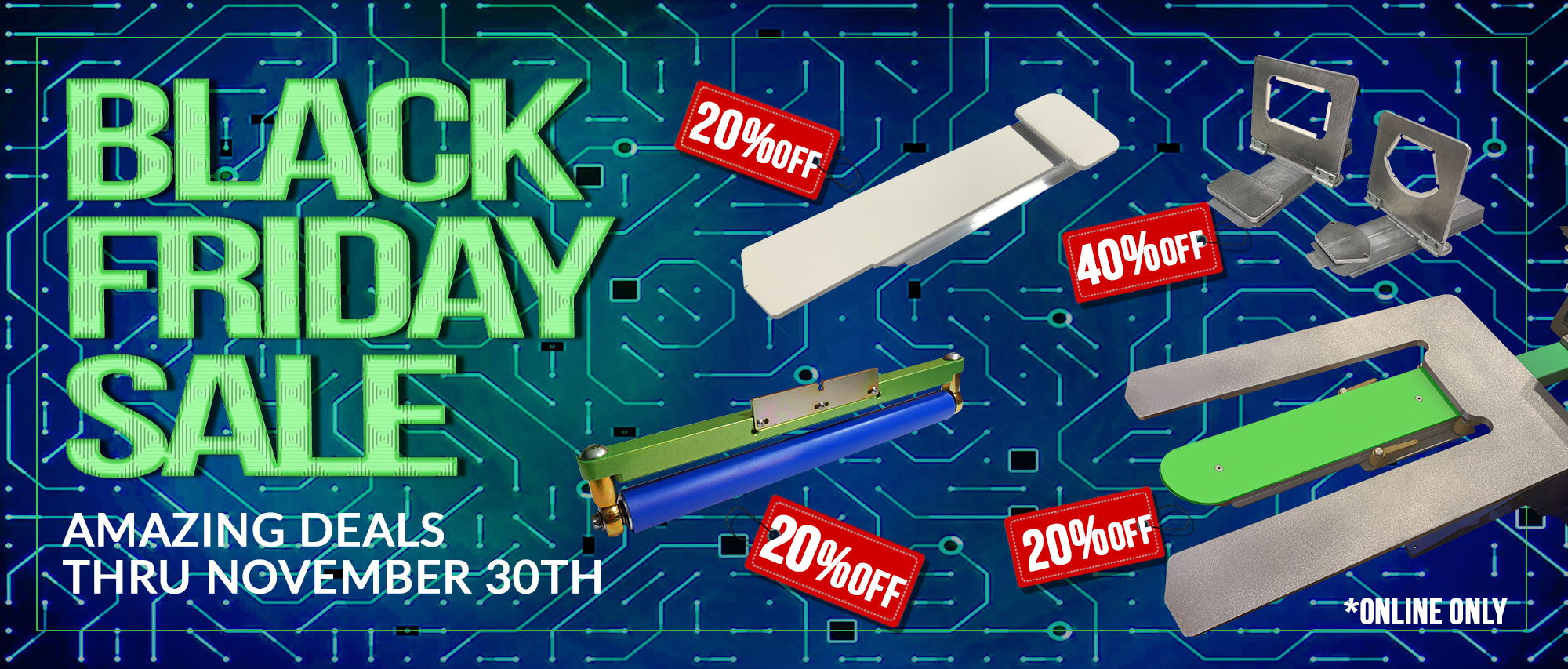 Now is the chance to stock up on the best production accessories.
Add any of these items to your cart to redeem. Check out the amazing deals below!
20% off the following Sleeve Pallets
- 4" Standard Aluminum Pallets (5" if you have a ROQ or MHM Machine)
- EZ Sleeve Pallets
- Hinged Single Sleeve Pallets
- Hinged Double Sleeve Pallets
- Single 3-Way Pallets
20% off Standard Roller Squeegees
- Automatic Roller Squeegee
- Manual Roller Squeegee
20% off Zipper Hoodie Pallets
- All Standard Sizes (No Custom)
40% off Single Face Mask Pallets
- Flat Style
- Form Fit Style
- Universal Style
** FLASH SALE 20% off Dryer Belt Quotes until 11/20/20 **
Sale event ends November 30th at 12:00am EST
Specials are valid online only. Not redeemable on custom sizes.